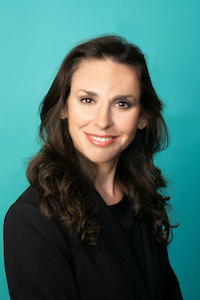 Celia Spatt Penzer, D.M.D.
Dr. Celia Spatt Penzer has loved being a pediatric dentist for almost 20 years.
Dr. Celia grew up on the south shore of Long Island. While attending Hewlett High School, she became active in community service. Dr. Celia volunteered her time at Camp ANCHOR (Answering the Needs of Citizens with Handicaps through Organized Recreation) and after-school nursery/kindergarten programs. She obtained her undergraduate degree from Hofstra University, majoring in Mathematics and minoring in Chemistry.  Dr. Celia was a member of Phi Beta Kappa National Honor Society as well as Kappa Mu Epsilon Mathematical Honor Society.
Dr. Celia attended Tufts Dental School and graduated in 1999 with a DMD. She completed a two-year residency in pediatric dentistry at Montefiore Medical Center, the hospital for the Albert Einstein College of Medicine, receiving her certificate of Advanced Graduate Study in Pediatric Dentistry.
Dr. Celia joined the practice in 2000, performing hygiene and began practicing dentistry in 2001 after completing her residency.
Dr. Celia Spatt Penzer was named several times to the Best Doctors List in Pulse of Long Island Magazine. She greatly enjoys speaking at mommy-and-me groups, pre-schools, nursery schools, and elementary school classes. She is a member of many professional organizations, including the American Academy of Pediatric Dentistry and the American Dental Association.
Dr. Celia lives on Long Island with her husband, Russell and their three children. She is a strong believer in giving back to the community and volunteers as an MIB agent (Making It Better) for children with osteosarcoma. She is also an active volunteer for Sunrise Day Camp, which is an incredibly special camp for children with pediatric cancer and their siblings – a cause near to her heart.
Outside the office, Dr. Celia enjoys being a mom, spending time with friends and family, reading, and attempting to exercise!