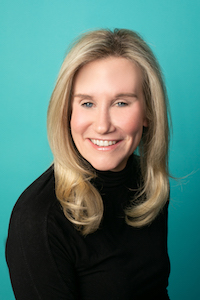 Lisa A. Ritter-Kahn, D.M.D.
Dr. Lisa has been practicing on Long Island since 1987. She received a Bachelors of Science in Microbiology from Rutgers University in 1981. She attended University of Pennsylvania Dental School, graduating in 1985 with a DMD. Dr. Lisa went on to do her post-graduate work at New York University, receiving her certificate in Pediatric Dentistry in 1987.
Dr. Lisa has been living on Long Island since 1998 with her children, Max and Paige. Dr. Lisa is a strong believer in giving back to the community.  She is proud to be involved with such fine organizations as Project Share which works with the homeless of New York City, Flying Doctors of America where she participated in a dental mission in Peru, Alzheimer's Drug Discovery Foundation, Give Kids a Smile and Cycle for Survival. Dr. Lisa enjoys participating in school activities such as PARP and is always willing to take her dental/magic show on the road to nursery schools.
Outside the office, Dr. Lisa loves to spend time with her family in activities such as skiing, biking, and hiking.